Ballet Floor-barre
Serena's Ballet Floor-Barre consists of exercises based on Ballet steps performed lying and sitting on the floor. It's an ideal way to prepare and maintain the body for Ballet - strengthening, lengthening and toning, whilst increasing flexibility. It is a great complement to Ballet training.
Who's it for?
It is suitable for all levels from beginners to professional dancers and is a great way of returning to exercise after an injury or time off.
What will I gain from it?
You'll be improving your Ballet technique, enabling you to work on isolated parts of the body without tensing, as you might when standing, resulting in a safe and very effective workout. It is especially beneficial for Beginners.
What should I wear
Something comfortable! Leggings and a top are fine though nothing too baggy especially not round the knees. Wear a pair of ankle or knee length socks; these will come in handy when removed for some stretches. If you have a bony back, you may like to bring a mat or towel to lie on.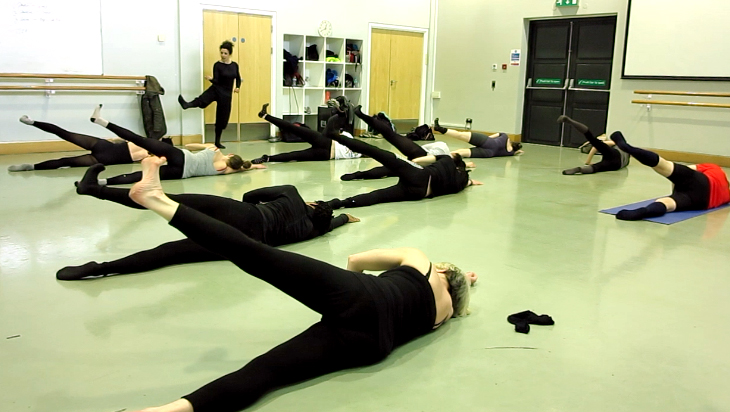 Day: Mondays
Time: 6.30-7.30pm
Place: City & Islington College (CANDI), 444 Camden Road, London, N7 0SP (corner of Caledonian & Camden Roads)
Dates: 9th September - 25th November 2019
(11 week course; no class 21 Oct)
Cost: £95
Teacher: Serena Cundari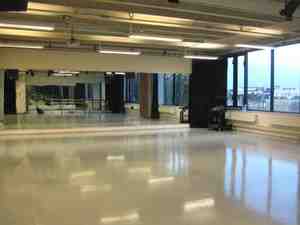 Day: Wednesdays
Time: 7.30-8.30pm
Place: Charteris Sports Centre, 24-30 Charteris Rd, Queen's Park, London, NW6 7ET
Dates: 11th September - 27th November 2019
(11 week course; no class 23 Oct)
Cost: £95
Teacher: Sarai Neale

Day: Fridays
Time: 10.30-11.15am
Place: Kingsgate Community Centre, 107 Kingsgate Road, London, NW6 2JH
Dates: 13th September - 29th November 2019
(11 week course; no class 25 Oct)
Cost: £80
Teacher: Sarai Neale

Day: Saturdays
Time: 12.15-1.15pm
Place: SPACe (Studio A), 31 Falkirk Street, London N1 6HF
Dates: 14th September - 30th November 2019
(11 week course; no class 26 Oct)
Cost: £95
Teacher: Serena Cundari

Places are available on a first come, first served basis so Book early to avoid disappointment